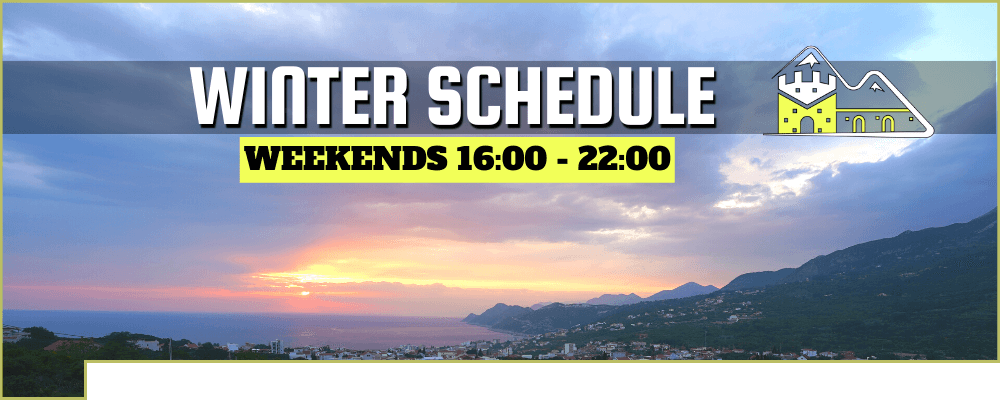 Winter schedule 2023 – Updated
Please note that the Montenegro Tower will open one hour earlier and close one hour earlier on Fridays and Saturdays only from the daylight saving time change time on Sunday, 29 October 2023. The new opening times will be Fridays and Saturdays from 16:00 to 22:00 and we will switch back to the summer schedule with more open days once the daylight saving time change occurs again on Sunday, 26 March 2023.
UPDATE: Please note that the bar will be closed for Winter Holidays from DEC 18th to including DEC 30th and will reopen for New Years Eve on DEC 31st! See event details here.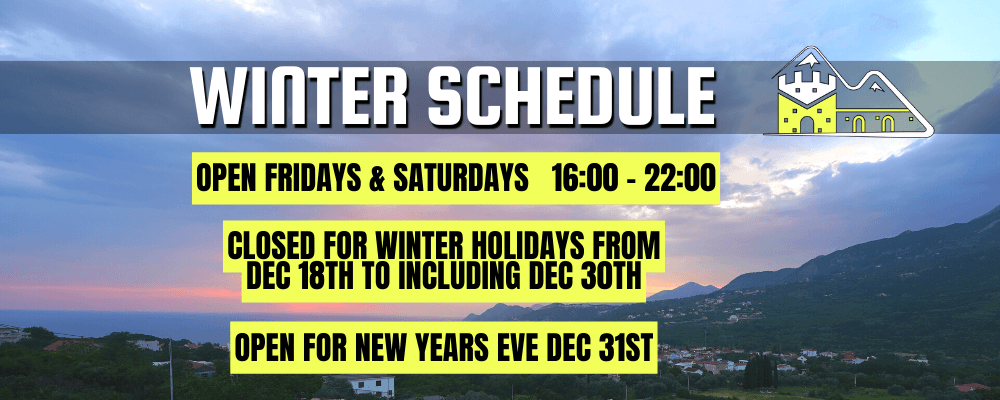 CHANGE OF HAPPY HOUR
Note that with the new opening times, our bar happy hour with reduced prices will also occur one hour earlier and run from 4PM to 6PM. A quick update on the Stone house as well as we have finished the renovation process and am now waiting for the – sadly delayed – gastro equipment. As soon as it has been delivered, we are able to open up the stone house and welcome you to join us for some cozy evening nights at the fireplace!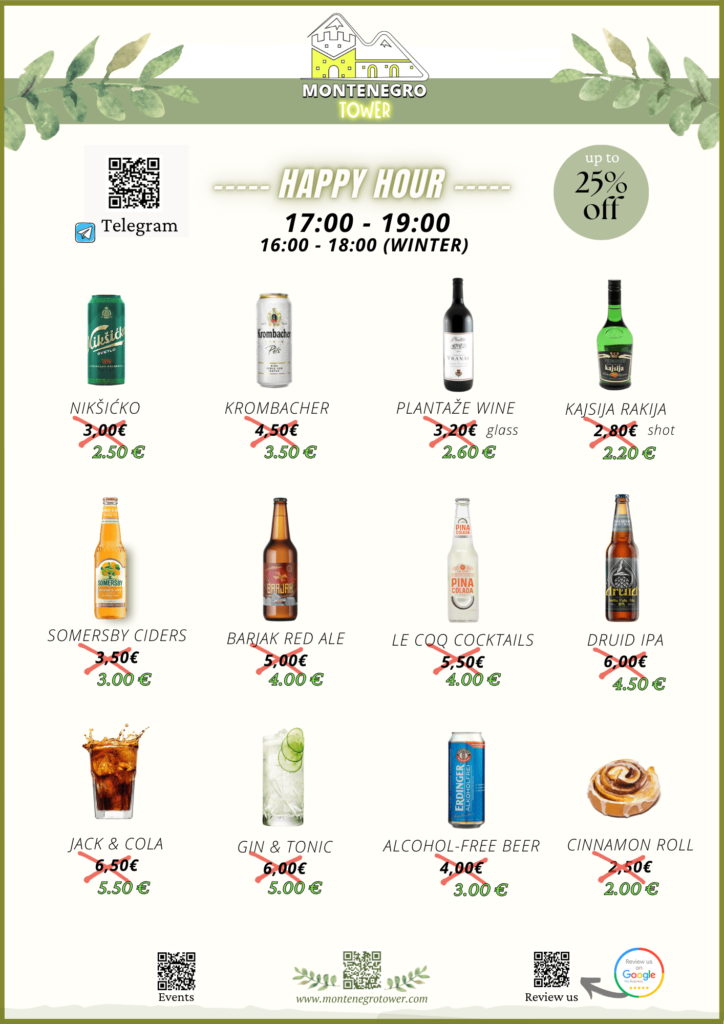 Thanks for your attention and have a great day 🙂
Cheers,
Chris