The Montenegro Tower is located 2km north of the coastal beach town Dubrava and just 15 minutes by car from both the cities of Bar and Ulcinj. The nearest airports are Podgorica and Tivat in Montenegro, but you can also check airports in Tirana, Belgrade and Dubrovnik for better flights.

SELF DRIVE
The easiest and most convenient way to get around in Montenegro is by having your own (rental) car. If you belong to that group, simply put in "Montenegro Tower" into Google Maps or use below map.
Note that parking will be limited during the starting phase and we encourage you to think about setting up car shares with your friends and come in groups rather than individually.
PUBLIC TRANSPORTATION
For those not having a car, you first have to take a bus to the city of Bar or Ulcinj – depending on which direction you are coming from. The website busticket4.me can help you find timetables and prices.
From either Bar or Ulcinj, you can then take a local mini bus to Dubrava (2€). The bus stop is next to the FRANCA shop and this is also where the public transportation ends and you would either have to get a (cheap) taxi or walk 1.4 km uphill to reach the Tower.
WALKING
As a country with unlimited beautiful hikes and treks in the mountains, you might also want to consider walking over! The closed option would be from the bus station in Dubrava with just a gentle 1.4km uphill hike.
If you are a vivid hiker and want to make the Montenegro Tower your start or end point of a longer hike, check out the 160km Primorska Planinarska Transverzala (PPT) trek. It starts in Herceg Novi and ends just 10km or 3 walking hours from the Tower!
HOW TO GET TO THE MONTENEGRO TOWER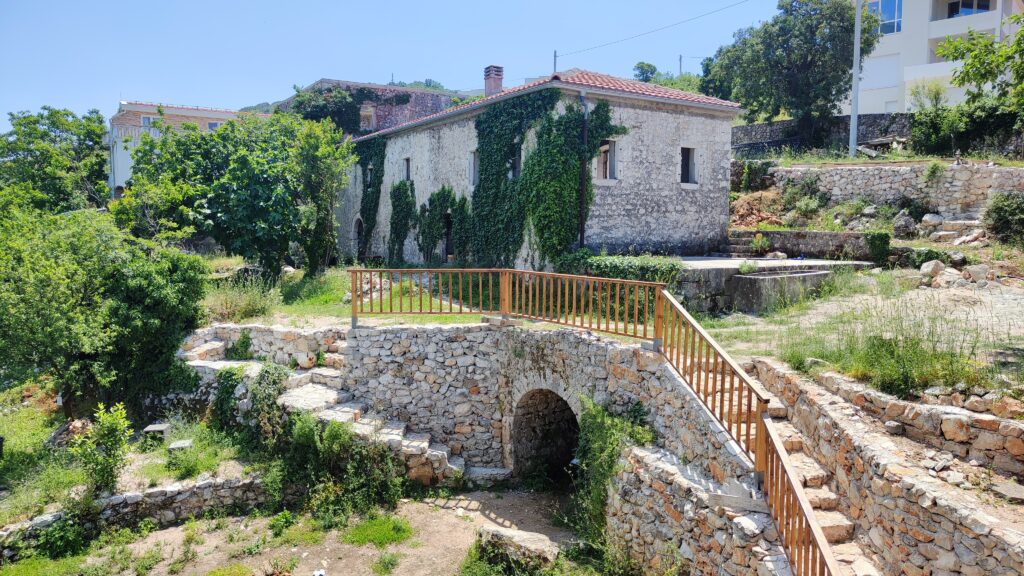 Note that we will have limited parking available until expansion plans roll out in the future with added space.
Until then, we recommend to organise ride shares, take a taxi from Dubrava or consider walking up the 1.4km from the Dubrava bus station.