Meet Chris
Creating a new Montenegro Coworking & Bar venue
"Welcome to the Montenegro Tower! My name is Chris and I grew up helping my parents in our local Restaurant in Germany, then played the PC game WarCraft III on a professional level and eventually became travel addicted with visited 107 countries over the course of ten years. It has always been my dream to find a beautiful piece of land and open my own little business. What was originally just planned as a small Bed & Breakfast, will now turn into something more than just that…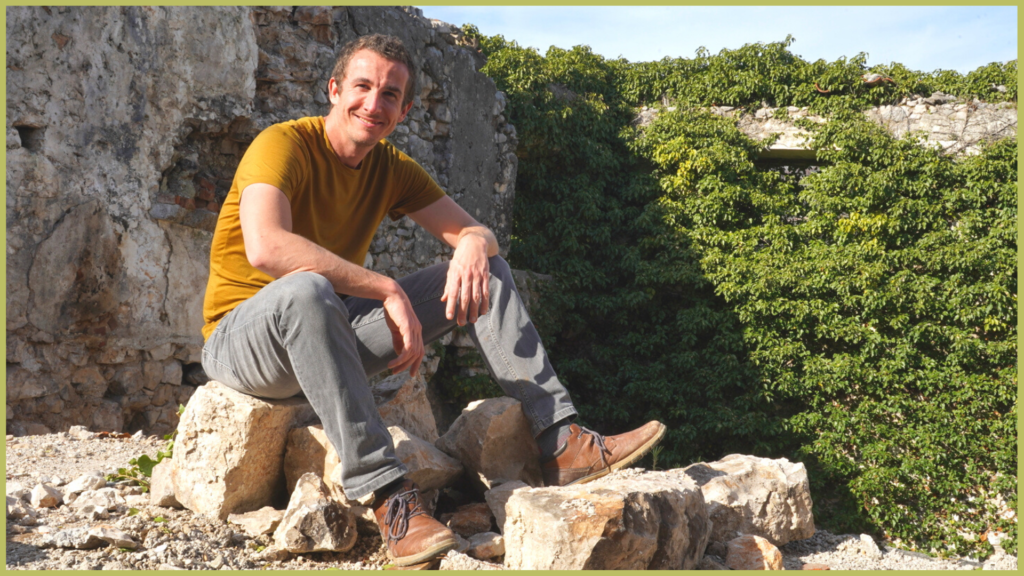 Back in October 2021, I found the perfect property in the Bar Municipality of Montenegro. Working from home became normal since the Covid Pandemic started and I believe that the demand for quiet locations to work in will rise. Most traditional Coworking spaces are located in cities, surrounded by traffic noise and buildings. Just about one year after I made the decision to purchase the property, the Montenegro Tower will open its doors for a pre-opening phase in January 2023. Situated in the hills of Pečurice, there are amazing sunset and mountain views for the guests and Digital Nomads to enjoy. The location is what makes the Tower stand out from other Coworking spaces and Bars in Montenegro and I invite you to come by and experience it for yourself."

Coworking, bar & Lodging
Provided services & activities
The Tower focuses on Gastronomy, Coworking & Lodging. For the pre-opening in January 2023, we will slowly start the business by serving drinks and snacks in the Bar. Next to the breath taking scenery, there will also be table tennis, table football and a TV incl. gaming console as well as special events for guests to enjoy. Coworking will be available during the day hours before the bar opens with limited availability for up to 12 Digital Nomads.
During the spring and early summer of 2024, we will expand the business and provide a more spacious Bar & Coworking area within the Tower building.
Our lodging in wooden cabins, the swimming pool and outdoor gym are all scheduled to open up on May 1st, 2025.
Montenegro Tower timeline

Coming up…
We will continue updating the key milestones in above history, but also would like to give you an outlook on what's yet to come in the future! Countless smaller ideas will be implemented on a regular basis and those listed on the right represent the major developments.
01/2023: We plan to open the Bar in a newly built small house in early January, providing drinks and snacks as well as special events and live music.
11/2023: The Main building is due to finish renovation in Winter 2023 and will greatly expand the available Bar & Coworking space for Digital Nomads in the Tower.
05/2025: We aim to follow up with lodging options in wooden cabins as well as the pool and outdoor gym just in time for the 2024 summer season!


2026: We won't stop after all three main services are up and running either! Expansion into the lands around the Tower might be an option and we would love to set up a Vineyard as well to produce our very own Tower wine.


Stay informed: The future is truly exciting, make sure to follow our social media channels or sign up to the E-mail newsletter below for updates on everything related to the Tower!