Welcome to our job listing page. For the starting phase in summer 2023, we have two positions open for motivated bartenders.
In the coming years, we will be seeking additional bartenders, chefs, fitness & yoga teachers, cleaners, gardeners, receptionists and a manager.
All job offers have the below basic requirements and benefits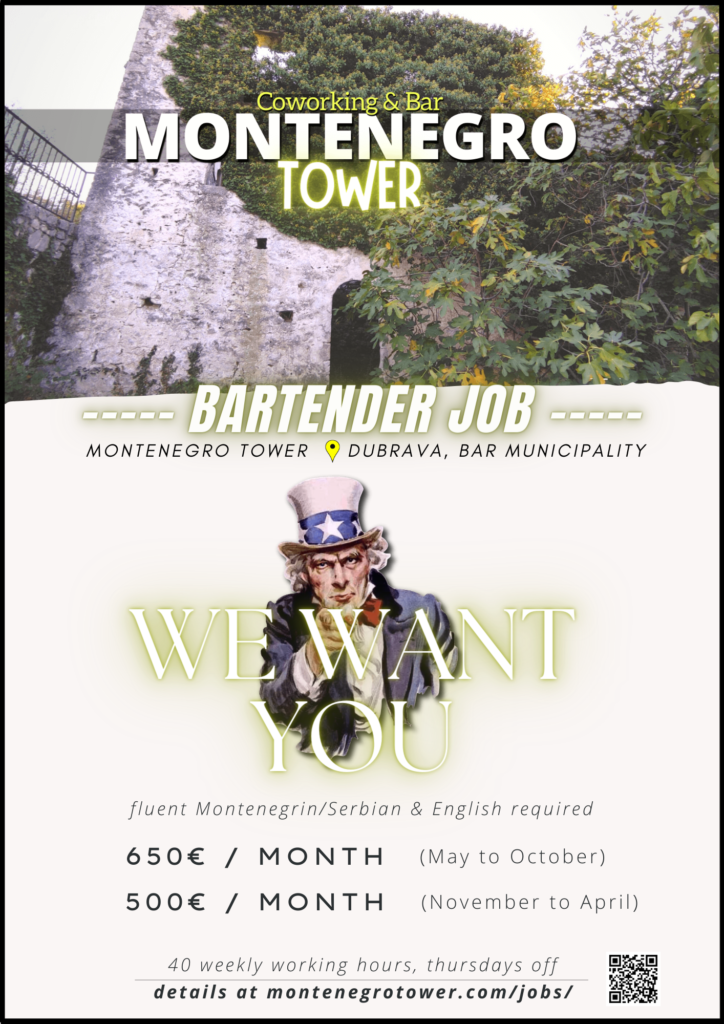 Bartender
Enchant our clients with tasty & innovative drinks
---
Job Description
We would love to welcome you to the team as a professional, happy-natured bartender with great communication skills to serve standard drinks as well as classical cocktails & mocktails. You will offer unique and exciting drinks with local ingredients to our menu, greet customers, answer questions, recommend menu items and prepare and serve the beverages. You will also upsell items such as snacks, create recipes, utilize proper equipment and ingredients, and handle basic cleaning duties and resupplies of our beverages.
Responsibilities
Welcome our customers, determine their beverage preferences, make recommendations and process the order
Plan drink menus and inform customers about new beverages and specials
Select and mix ingredients, garnish glasses, and serve beverages to customers
Check identification to ensure customers are the legal age to purchase alcohol
Take inventory and ordering supplies to ensure bar and tables are well-stocked
Adhere to all food safety and quality regulations
Handle cash, credit, and debit card payments, ensure charges are accurate and return correct change to patrons, balancing the cash register
Maintain a clean environment in the bar by removing trash, cleaning tables, and washing glasses, utensils, and equipment
Ensure the bar & toilet floors are left in a clean state using a cleaning mob before closing the bar
Develop new cocktail & mocktail recipes, using locally harvested ingredients at the Montenegro Tower property (i.e. figs & pomegranates)
Requirements
Fluent in English
Fluent in Montenegrin (Serbian/Croatian/Bosnian)
Basics bar-related words in German that can be learned easily
Positive & engaging personality with professional appearance
Ability to work efficient and observant even in stressful situations
Meet state minimum age to serve alcohol
Availability to work nights, weekends, and holidays
Exceptional interpersonal and communication skills
Strong task and time management abilities
Eye for detail and understanding of drink mixing tools and techniques
Ability to stand, walk, bend, etc for extended periods
Handle drink deliveries from our suppliers, double check that correct amounts are delivered and store items
Compensation & benefits
High season (May – October)

650€ monthly salary for a 40-hour week
Chance for salary increase for high performing employees

Low season (November – April)

500€ monthly salary for a 40-hour week
Chance for salary increase for high performing employees

Work in a unique and beautiful location close to the sea
Pursue a career path into a bar manager when the business expands
Attend team building events